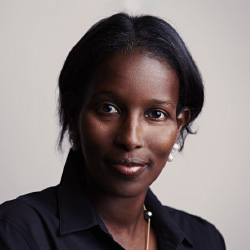 The self-appointed guardian of Islamic civil rights faces allegations of abuse and omerta.
The Council of American-Islamic Relations (CAIR) presents itself as a protector of civil rights; the guardian of America's Muslim community. Its vision, it claims, is "to be a leading advocate for justice and… to enhance understanding of Islam, protect civil rights, promote justice, and empower American Muslims."
But behind this seemingly noble mission lies another more political, and at times sinister, agenda. Since its inception in 1994, CAIR has, according to the Global Muslim Brotherhood Research Center in 2007, "been intimately connected to a network of extremist Islamist groups centred on Hamas". Its historical affinity with extremism has, however, remained poorly understood by the general public, as well as many American Muslims who take CAIR's public statements at face value, or believe it just supports the general Palestinian cause.
Thanks to a whistleblower's brave new testimony, revelations over the past month have revealed another side to CAIR: namely, its alleged tactics of shutting down debate around the gender-based violence that affects women within Muslim communities.
I should declare here that I have a history with CAIR. Only a few months ago, the organisation attempted to pressure San Francisco's Commonwealth Club into cancelling a discussion between me and journalist Bari Weiss about my new book, Prey, which discusses the recent rise in sexual assault and harassment in Europe in the context of mass migration from Muslim-majority countries.
CAIR-California mobilised their nationwide network, both privately and publicly, demanding that the club does "not lend their platform to hateful voices."
Original Source