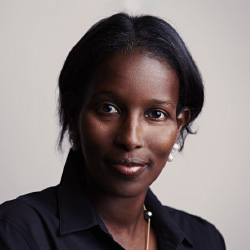 Psychiatric disorders should be cured not celebrated
A child smearing her friend's blood on herself in an attempt to play dead. Agonised parents waiting to learn if their children had survived. The death of teacher Irma Garcia's husband immediately after she was shot and killed, leaving their four children orphaned. It has been more than a week since Salvador Ramos stormed Robb Elementary School in Uvalde armed with a semiautomatic rifle, but the true nature of the tragedy — and the horror — is still coming into focus.
It would be wrong to say that the death of two teachers and 19 children in Uvalde has reignited a national debate over guns and gun control. It had already been reignited ten days earlier — by another mass shooting in Buffalo. Instead, the Texas shooting has only further polarised that debate, encouraging both sides to double down on their attempts to use senseless killings to justify their own political beliefs.
We hear the familiar arguments for stricter gun controls. We hear the usual counter-arguments for arming teachers. Senator Ted Cruz has called for single-point entries to schools. The exact opposite has been proposed by security expert Graeme Wood, who wants more exits so that students can escape. Last Friday, at the National Rifle Association (NRA) meeting in Houston, Donald Trump claimed that the country needs "a top-to-bottom security overhaul at schools across our country" to prevent active shooters. Meanwhile, outside the event, protestors (including Democratic politician Beto O'Rourke) held the NRA responsible for the exceptional frequency and scale of gun violence in the United States.
To finish reading, please visit https://unherd.com/2022/06/how-texas-can-stop-mass-shootings/
Original Source