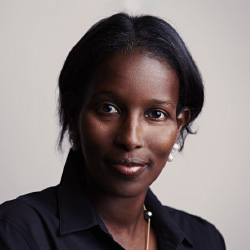 A gushing press corps made Biden feel invincible
When Joe Biden selected Jake Sullivan as his National Security Advisor, he gushed that Sullivan was a "once-in-a-generation intellect with the experience and temperament for one of the toughest jobs in the world". No Senate confirmation is required for the NSA position, and the press took Biden at his word.
When Antony Blinken was selected as Secretary of State, Foreign Policy magazine hailed it as a "return to normalcy for weary diplomats". Finally, when President Biden was elected, the New York Times raved that it represented an end to "four tumultuous years under Trump";  the Los Angeles Times's editorial board welcomed his election as a victory "for the American people".
Biden, Blinken and Sullivan — three men who, less than a year ago, were cheered on as the sensible, cool-headed triumvirate capable of saving the West. Today that promise has been sullied. Instead, they will be remembered as three of the key figures responsible for the tragedy now unfolding in Afghanistan.
Until the sudden and complete collapse of the Nato-backed government in Kabul, the Biden administration had enjoyed its very own "special relationship" with the American media. They were frequently thrown soft-ball questions. They were always allowed to point to the villainous Donald Trump whenever they needed a scapegoat. The media corps is always on their side — and who can blame them? You can't ask tough questions while munching on cookies from the Press Secretary's mother-in-law. That would be rude.
To read the full article, please visit: https://unherd.com/2021/08/the-media-enabled-afghanistans-collapse/