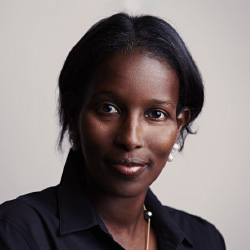 Islamists have regrouped and grown stronger
"At one point, our attacker instructed us to get on our knees. I reared up in my chair, stared at him sternly… and mouthed 'no'."
It's easy to read Jeffrey Cohen's account of being held hostage in a Texan synagogue at the weekend as an uplifting tale of bravery and accomplishment: it tells of a terrifying stand-off with a deranged, gun-wielding attacker, brought to an end after nearly 11 hours when a rabbi threw a chair at the assailant and managed to escape with two other hostages (another had been released earlier in the day).
Thankfully, the only person killed that day was the terrorist, 44-year-old Malik Faisal Akram. Rabbi Charlie Cytron Walker had nothing but praise for the recent security training provided to the synagogue by the FBI and Colleyville Police Department. It had prepared them for the situation and saved their lives. Other residents spoke of how the community came together. The attack's conclusion was deemed a triumph of humanity; it was, in effect, something to be celebrated.
And yet the truth couldn't be more different. Yes, there is still much about the Akram that remains unclear: a debate is still raging over his motivations, and whether he was inspired by Islamist ideology or whether the state of his "mental health" is to blame.
But two conclusions can already be drawn — and both are deeply concerning. The first is that the attack should never have been allowed to happen; the second is that such acts of violence are likely to become more frequent.